Our Masters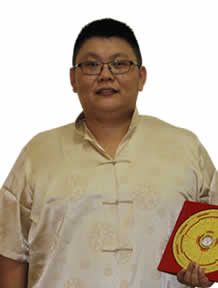 MASTER ANDY TAN ( 陳弘應 )
FENG SHUI CONSULTANT, LECTURER, COLUMNIST and AUTHOR
Since young, Master Andy Tan, had strong interest in the Chinese Five Arts (五术) 山, 医, 命,卜,  相。Upon stabilizing his Audio Visual business, he start his quest in search for knowledge to fulfill his strong desire to master the Chinese Five Art (五术).
Over the years his passion has drove him in learning the various arts of Chinese Metaphysics. His current Chinese Metaphysics CV as of today:
ZipingBazi(子平八字)
Sihua Flying Stars Ziwei(四化飞星紫微斗数)
Fengshui(阳宅风水)
Talisman  (符籙)
Chinese Name Selection (姓名学)
Date Selection (择日学)
Meihua Divination (梅花易数)
Qimen Dun Jia(时家奇门遁甲)
MASTER SHAWN YUEN ( 袁弘華 )
FENG SHUI CONSULTANT, LECTURER, COLUMNIST and AUTHOR
Master Shawn Yuen felt that our Chinese ancestors' wisdom should not be left out, and in a twist of fate, he started learning and reading Chinese Metaphysics text. However it was not until he met his master that his knowledge of Chinese Metaphysics truly took off.
Over the years his passion has drove him in learning the various arts of Chinese Metaphysics. His current Chinese Metaphysics CV as of today:
ZipingBazi(子平八字)
Sihua Flying Stars Ziwei(四化飞星紫微斗数)
Fengshui(阳宅风水)
Chinese Name Selection (姓名学)
Date Selection (择日学)
Meihua Divination (梅花易数)
Qimen Dun Jia(时家奇门遁甲)