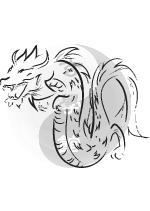 DOWNLOAD (CHINESE)
DOWNLOAD (ENGLISH)
2021 Dragon
Overall :
2021 our Dragon friends can get along better with female friends and leverage on this strength to help enhance your career. As there will be unexpected expenses and frequent conflicts with people that may have an impact on your career as well. So, remember to spend more time investing in human capital this year and be more patient as well.
Wealth :
Overall wealth luck is not ideal as the negative energy has a great impact on your wealth this year resulting in un-necessary expenditures. Avoid high-risk investment and business collaboration for business owners. Financially prudence is what you need to keep your money in check.
 Career :
Although there might be a tendency you may change job. But your overall career luck is fine, especially if your superior is a lady, your hard work in your job will not go unnoticed. But remember to have more tolerant and patient to avoid unnecessary conflicts with your colleagues.
Relationship :
For those singles Dragon friends, it will be easier for you to get hitched this year. However, for those who are in a relationship or married. You need to be ready to lend a willing ear, show more empathy and patience in order for your relationship to work out.
Health :
In terms of health, there shouldn't be too many issues. But do avoid dangerous sport or activities such as mountain climbing or diving to avoid getting yourself hurt unnecessarily. Keep your emotion in check as well or else it may have an impact on your well being as well.
2021 肖龍的運勢

總運勢:
2021肖龍的朋友們。今年的運勢需要你跟多一點女性朋友有來往。由此一來,通過人脈關係加強你的事業。因為今年有意外或者不必要的花費,而且跟人有不必要的衝突導致工作也要變數。所以今年除了耐心以外,學會運用你的人脈關係協助通關。
財運:
今年的財運方面欠佳。畢竟凶星所帶來的能量都對你的財庫有影響,會導致不必要的開銷,做生意的朋友如果沒有必要的話,盡可能今年不要跟人合資做生意以免不歡而散。除此之外也應該避免投資。
事業運:
你還是有機會在你的工作職場上有明顯的表現機會。如果是女上司的話就錦上添花。話雖如此,自己凡事也多加忍讓,跟別人相處也要多加包容就能避免不必要的糾紛,又或者鬧到不合而離開。所以記得多多包容和溝通。
感情運:
感情方面來說,肖龍的朋友異性緣不差。對於單身朋友想脫單來說不會有太多問題。已婚或者在熱戀的朋友們,需要多加包容、體貼和多加聆聽以便好好經營這段感情而避免不必要的口角。
健康運:
今年的健康運大致上沒有太多問題。因為有機會惹上血光之災,只要多避免危險或者高風險活動例如登山或者潛水,就不會有太多問題。自己也要多注意情緒上的變化,以免影響到自己的健康。