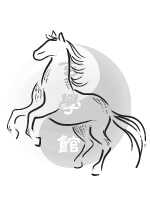 DOWNLOAD (CHINESE)
DOWNLOAD (ENGLISH)
2020 Horse
Auspicious Stars: Yue De
Inauspicious Stars: Si Fu, Xiao Hao, Jie Sa, De Sa
2020 our friends that belong to Snake zodiac might encounter a lot of challenges in the year ahead. But to be able to understand what the challenges are ahead you will not have too many issues in managing or confronting the challenges.
Be more financially prudent refrain from buying unnecessary stuff. Apart from that, you should be more open-hearted and less calculative so that you will avoid unnecessary squabbles that may, in turn, lead to unnecessary stress. Stay calm, be cool and be less calculative.
This year auspicious star can reduce the negative energy impact and increase the auspiciousness for good event and energy. So having an open mind on challenges and with the help of auspicious star could help you overcome your issues quickly.
2020 game changer for you is the ability to stay calm and alert so to allow the auspicious star to do its magic to help reduce the negative energy less impactful.
2020肖馬的運勢
吉星:月德
凶星:死符,小耗,劫煞,的煞
2020 要做精明的消費人而且不要為小事而爭鬥不休。心胸寬闊,一切美好的事物會變得更加理想一切有缺陷的事物會因吉星的力量和自己的心態有所轉變。
2020年肖蛇的朋友們,今年挑戰一籮筐。不過認識挑戰,就不會被挑戰給難到。其實有沒有很多問題,只有花錢那方面要多加注意,自己的心態多加放鬆和不要跟別人多加計較就不會心浮氣躁。因為吉星的協助下能把好的事物提升,也能把不好的事物化險為夷。